The Weather of Gran Canaria
Are you looking for information about what the weather is like in Maspalomas Gran Canaria, Spain? Did you know that the Canary Islands generally have a mild and benign climate throughout the year? In this blog post, we will guide you through understanding all about the weather conditions in Maspalomas – from temperatures to precipitation.
So come along with us as we explore what to expect during each month of the year!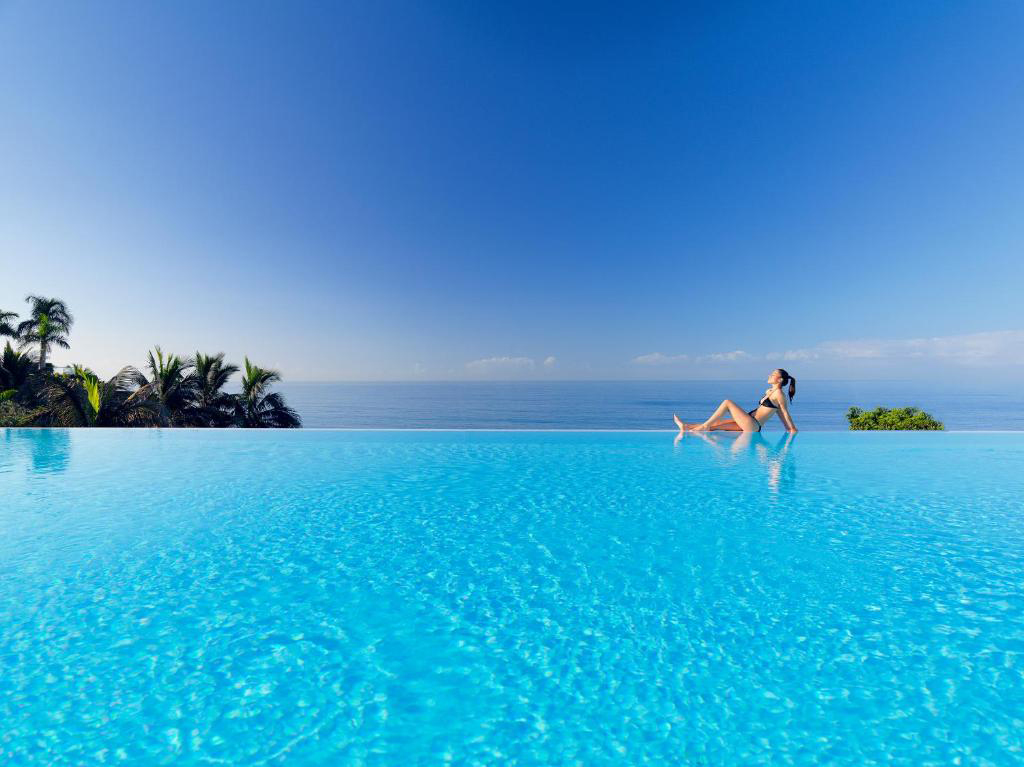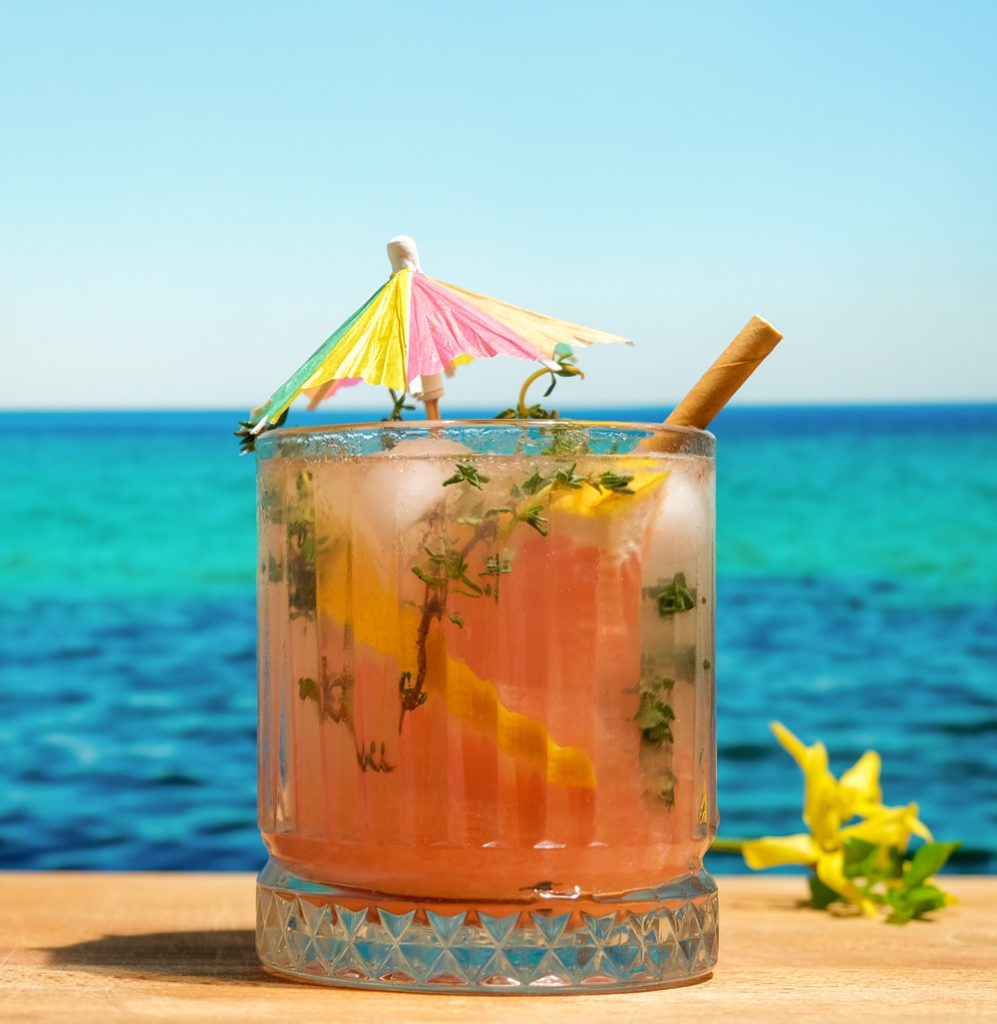 Maspalomas Weather January
January is the coldest month in Maspalomas, Gran Canaria with average daytime temperatures of around 19℃. You can usually expect to experience warm sunshine and pleasant temperatures throughout the day during this time.
Although it's not as hot as summer months on the island, you will still get plenty of sun; there's a 64% chance of having a sunny day. Rainfall is light but consistent – 2mm averages over the course of January – so bring some rain gear in case of wet weather.
The nights are noticeably cooler than the days; visitors can expect an average low temperature of 17ºC for nighttime activities or sleep during this period.
Maspalomas Weather February
February is an ideal month to visit Maspalomas, Gran Canaria due to its pleasant weather conditions and low precipitation. It boasts a 64% chance of seeing sunny days, making it the perfect destination for soaking up the sun.
The average temperature is 19°C and you may see a few clouds on 36% of days, putting your umbrellas away for most of the month! In addition to this, there are only 9mm of rainfall recorded on average during February – great news if you want enjoy dryer activities under clear skies.
The night-time temperature usually stays above 12°C throughout the month as well – so no need to worry about freezing in front of campfires after dark!.
Maspalomas Weather March
Maspalomas in March is an ideal month to visit for tourists searching for a warm, sunny climate. On average, you can expect the days to be mostly sunny with only 35% chance of some clouds and very low chances of rainfall over 1 day.
Additionally, the average high temperature is 21°C – making it slightly warmer than winter months in Canary Islands. The humidity levels are also mild at 62%, ranging from 51% to 85%.
These ideal conditions offer visitors options such as outdoor activities or exploring surroundings and beaches that Gran Canaria has to offer while staying relaxed throughout their stay.
Maspalomas Weather April
Maspalomas in Gran Canaria is a perfect place to visit at any time of the year due to its mild climate. April is no exception as tourists can expect comfortable temperatures with reasonable humidity levels and no rain.
The average daily temperature in April ranges between 65°F – 70°F, while relative humidity averages 63%. This environment makes it ideal for exploring various activities such as hiking or biking, laying on the beach during daytime hours, or just enjoying some drinks and tapas during evenings.
Tourists can also look forward to warm sea waters which are around 21-24°C (70-75°F) even on cooler winter days when temperatures might be slightly lower. In terms of packing for your vacation in Maspalomas during this month, layered clothing and a jacket may be necessary but overall you should easily enjoy relatively dry weather conditions all through April.
Maspalomas Weather May
Maspalomas, Gran Canaria offers a delightful climate in May – warm and pleasant without the oppressive heat that can sometimes be found at this time of year. Temperatures average between 22°C and 18°C during the day with low humidity, making it an ideal time to visit for tourists.
Rainfall is extremely unlikely throughout May, leaving warm sunny days throughout the month providing perfect conditions for relaxing on the beach or exploring other parts of Gran Canaria.
As such Maspalomas in May provides all you need for a great holiday; enjoyable temperatures, low rainfall and plenty of things to do!
Maspalomas Weather June
Maspalomas in Gran Canaria has mild temperatures and long sunny days during the month of June. On average, this month enjoys 21ºC temperatures with 79% chances of having a perfect sun filled day.
Rainfall is listed at 0mm on average although variable amounts may fall within the span of several days. The record high temperature in June is 35.1ºC and be sure to look out for the high UV index as you go your outdoor activities! With relatively warm sea temperatures suitable for swimming, Maspalomas offers great conditions and weather making it an ideal location among European destinations to visit during summer months.
If you are planning a trip, remember to bring sunscreen, light clothing options, comfortable shoes such as sandals or trainers, sunglasses and enough water supplies so that you can enjoy exploring all that Maspalomas has to offer!
Maspalomas Weather July
July is the hottest month of the year in Maspalomas, Gran Canaria with an average daily temperature of 22°C (72°F). The record high temperature ever recorded in Maspalomas during this month was 42.6 °C (108.7 °F).
There are 11 hours of sunshine each day during July, making it a great place to soak up some warmth on the beach or explore its many attractions in and around town; while sea temperatures stay cool but comfortable at 22℃ throughout most of the summer months.
Moreover, it hardly ever rains during July showing how reliable those sunny spells can be which makes it a perfect destination for your holiday plans.
Maspalomas Weather August
August is the hottest month of the year in Maspalomas, Gran Canaria. Average daily temperatures reach 24°C (75°F). There is an 87% chance of a perfect sunny day and average rainfall amounts to 2mm throughout the month.
During peak times, temperatures may climb up to 30°C (86°F). The sun usually shines for 9 hours per day in August giving tourists plenty of time to make use of all that gorgeous sunshine! Additionally, sea temperature remain quite warm too with an average temperature around 21-22 degrees Celsius.
As such it makes it ideal for swimming and various watersports activities during this hot season.
Maspalomas Weather September
September in Maspalomas is known for its pleasant and warm weather. The average daily temperature during this month hovers around 24°C, with highs reaching 26°C and lows dropping to 21°C.
On the other hand, rainfall during September on Gran Canaria's south coast is low: at only 1mm of precipitation annually you can expect mostly sunny days throughout your stay! In terms of temperatures, the average high temperature in Maspalomas in September is 25°C making it a perfect month to enjoy all of what this beautiful area has to offer – including the crystal-clear Mediterranean sea which often reaches 22º Celsius.
Additionally from May until October mainland Europe enjoys their hottest days here due to a combination of warmer air masses brought by gentle trade winds that blow eastwards across the Atlantic Ocean.
Maspalomas Weather October
October is a great time to visit Maspalomas in Gran Canaria, as the weather during this month offers long sunny days and reliable warm temperatures. The average daily temperature is 23°C (73°F) with highs of 25°C (77°F) and lows of 20°C (68°F).
There's a 61% chance of perfect sunshine each day, though visitors should be aware that 39% of days will likely include some clouds too. On top there's an average rainfall amount of 14mm throughout October which might require a raincoat or umbrella if you plan on sightseeing on certain days.
The sea water also stays pleasantly balmy at around 21-22 degrees Celsius for most months so you can enjoy swimming or other activities while basking in direct sunlight.
Maspalomas Weather November
November is an ideal time to visit Maspalomas in Gran Canaria, with temperatures ranging from 18-23°C. The average daily temperature of 21°C makes it perfectly pleasant for outdoor activities and days at the beach.
However, visitors should be aware that November has one of the highest levels of rainfall on the island. Average monthly precipitation this month is around 44mm spread out over 11 rainy days making umbrellas a wise addition to your packing list! Additionally, night-time temperatures can drop as low as 16°C so if you're planning a trip make sure to bring in some warmer layers when evening comes.
If you want to take advantage of all the sunshine available then head down to Maspalomas beach – where the sea temperature remains at an inviting 21°C throughout November – and while away your day between dips in its crystal blue waters and luxurious golden sand.
Maspalomas Weather December
December is a great time to visit Maspalomas, Gran Canaria due to its favorable circumstances. Maspalomas experiences slightly warmer and drier weather compared to the northern part of Gran Canaria throughout this month.
The region is protected from the north easterly trade winds, making for more comfortable temperatures and dryness in the atmosphere. On average, December on Maspalomas sees an average daily temperature of 18°C with nighttime lows averaging around 13°C.
In terms of precipitation, it receives 5mm on average which amounts to low levels of rainfall. There's statistically a 63% chance that you will get sunny days in December while remaining 37% may give some cloud cover during certain hours throughout the day but no strong rain shower can be expected as per past climate records over 6 years ago till date in Maspalomas area during this month better known as "winter months".
Monthly average temperatures Maspalomas
Maspalomas, situated in the sunny Gran Canaria, offers a tropical climate where the temperatures range from a minimum of 21°C in January, to a high of 30°C in the peak summer month of August. Here is a detailed breakdown of the average temperatures you can expect in Maspalomas throughout the year:
| Month | Average Temperature (°C) |
| --- | --- |
| January | 21 |
| February | 21 |
| March | 22 |
| April | 23 |
| May | 24 |
| June | 26 |
| July | 27 |
| August | 30 |
| September | 29 |
| October | 27 |
| November | 24 |
| December | 22 |
Keep in mind that regardless of the season, Maspalomas is always welcoming with its warm and comforting climate. From the hottest month of August at 30°C to the coolest in January at 21°C, your visit to this vibrant resort town in Gran Canaria will indeed be a memorable and enjoyable one.
Monthly average rainfall Maspalomas
The table below presents the average monthly rainfall, measured in millimetres (mm), in Maspalomas, Gran Canaria:
| Month | Average Rainfall (mm) |
| --- | --- |
| January | 31 |
| February | 46 |
| March | 27 |
| April | 18 |
| May | 4 |
| June | 1 |
| July | 1 |
| August | 2 |
| September | 8 |
| October | 21 |
| November | 28 |
| December | 37.3 |
As the table illustrates, the driest month in Maspalomas is July with an average rainfall of just 1 mm. In contrast, the wettest month is December with an average rainfall of 37.3 mm.
Monthly average nightime temperature
Maspalomas, located in Gran Canaria, Spain, is an ideal destination for those seeking a warm climate year-round. The average nighttime temperatures vary but rarely drop below a pleasant 14°C even in December. Here's a breakdown of the monthly averages for nighttime temperatures in Maspalomas:
| Month | Average Nighttime Temperature |
| --- | --- |
| January | TBD |
| February | TBD |
| March | TBD |
| April | TBD |
| May | TBD |
| June | TBD |
| July | TBD |
| August | TBD |
| September | TBD |
| October | TBD |
| November | TBD |
| December | 14°C |
These figures give a clear overview of what to expect in terms of night-time temperatures throughout the year in Maspalomas. This should aid tourists in planning their visit and packing accordingly.
Frequenty asked questions about the Weather in Maspalomas
Visitors to Maspalomas often ask questions about the weather such as if it is windy, whether it rains, the temperature of the sea and which part of Gran Canaria is warmest.
Is the sea warm in maspalomas?
The answer to this question is a resounding yes! The sea in Maspalomas, Gran Canaria, Spain is generally quite warm all year round. The average annual water temperature in Maspalomas is 69°F and during the summer months it reaches around 71°F – pleasant enough to enjoy a dip or two! In July, the water temperature even goes up to 22°C while September usually sees temperatures of 23°C.
However, it's worth noting that nights can still be chilly at times so remember to pack those sweaters as well if you're visiting over winter time.
Is maspalomas tidal?
Maspalomas, Gran Canaria is a popular tourist destination due to its breathtaking beaches and year-round warm Mediterranean climate. To help travellers make the most of their trip, it's important to understand if Maspalomas is tidal.
The answer is yes; thanks to tide times which are estimated based on the closest accurate tidal datum – namely, Puerto de La Luz in Gran Canaria. This port town serves as a reference for tidal prediction in this region, so visitors can plan beach activities with confidence and accuracy – suitable for all kind of coastal visitors from landlubbers to sunbathers or even surfers!
Is maspalomas warm?
Maspalomas, in Gran Canaria, features a subtropical climate with hot summers and very mild winters. The average high temperature during July is around 22℃, and throughout the year, temperatures remain consistent without much deviation.
Moreover, the sea temperature here remains warm all year round – an added bonus for those seeking to take a dip! While spring and summer are usually warmer than autumn or winter months, there still remains a pleasantly mild atmosphere that makes it suitable for extended visits any time of the year.
Which part of gran canaria is warmest?
The South West resorts in Gran Canaria, such as Puerto de Mogan are usually the warmest places to stay on the island. With sea temperatures averaging 23°C or above from June to November and average highs of 25℃ during August in neighbouring Maspalomas, this area is ideal for those who prefer hot weather holidays.
Whilst having an overall mild climate throughout the year, Gran Canaria has a high number of microclimates which result in varying weather conditions around different parts of the island at any one time.
Therefore if you're looking for reliably warmer days whilst visiting Gran Canaria, then consider making your base by one of its pleasurable South West Coast resorts like Puerto de Mogan where you can enjoy maximized beach days with consistently sunny skies and pleasant swimming temperatures all summer long!
Is it windy in maspalomas?
Generally, Maspalomas does not have generally strong winds. In March and May it can be quite calm with light breezes that increase to moderate winds on occasion.When temperatures soar in August due to the Sirocco Winds from mainland Africa that drift across to Maspalomas, as well as the beach air currents generated by Playa del Ingles these can cause stronger wind than usual so visitors should bear this in mind when planning a trip for those months.
Stronger winds don't tend to last long though and afterwards, visitors may enjoy hot days of sunshine at the golden sandy beaches by Maspalomas Lighthouse with nearly perfect wind conditions.
Does it rain in maspalomas?
Maspalomas, Gran Canaria is usually dry and rarely experiences rain. The driest month in Maspalomas is July where visitors can expect an average of 0mm of rainfall over 31 sunny days.
By contrast, October sees 14mm of rainfall on average spread out over just two days so it's unlikely you will face particularly wet days during a visit to Maspalomas. December tends to be the wettest month with some 0.6 inches (15 mm) in total rainfall but even this amount should still allow plenty of opportunity for sightseeing or sunbathing without disruption from downpours or storms!
Is it hot in maspalomas?
Maspalomas is an ideal holiday destination for those who enjoy a hot climate, as it has a sub-tropical weather system with warm summers and mild winters. The best time to visit Maspalomas and really feel the heat is from June to September when temperatures reach up to 28℃.
In addition, the average water temperature during this season usually gets between 22-24℃, making it perfect for sunbathing and swimming on its beautiful beach shores. What's more, even if you don't fancy such superb summery temperatures, May can also bring some nice sunny days while still avoiding any intense heats!
Is gran canaria warm all year?
Gran Canaria is known for its mild,eternal-spring climate and yearlong sunshine. It enjoys an average temperature of 18 to 25 degrees Celsius all throughout the year with little variation in extremes.
The Canary Islands are a huge draw for tourists seeking out warm climates, and Maspalomas in particular has a sub-tropical climate – meaning hot summers and very mild winters. During summer temperatures can hit 40 degrees celsius or more on some days while nighttime typically stays above 14 degress celsius so there's almost no need for heaters or air conditioning even during the winter months when it gets slightly cooler with day time temps reaching up to 28 degrees Celsius.
Given this exceptional weather conditions, Gran Canaria is without doubt one of Europe's top destinations if you're looking to escape your everyday reality into a sun filled paradise all through the year!
Is maspalomas hot at christmas?
Yes. Maspalomas in Gran Canaria, Spain has a warm and pleasant climate year-round. The sub-tropical location of this region makes it an ideal destination for tourists seeking sunny and hot weather during the winter months.
Christmas time is usually very pleasant with temperatures ranging from 18°C at night to 24°C in the day. The sun shines bright over the resorts making it a perfect holiday spot to enjoy some much needed warmth when other parts of Europe are experiencing colder weather conditions.
Does gran canaria ever get cold?
Gran Canaria is a subtropical island in the Canary Islands, situated off the coast of North Africa. It enjoys an ever-springlike climate throughout the year, with average temperatures moderated by mild ocean currents.
Though rarely cold, temperatures in Gran Canaria can plunge relatively low in certain areas during winter. In coastal parts of the island, like Maspalomas and Playa del Ingles where many tourists visit each year to enjoy its warm seaside atmosphere and pleasant weather conditions, winters still tend to be very mild with average high temperatures of 22°C even during December.
However higher up on the mountainsides at altitudes from 600 metres upwards it's possible for frost or snowfall to occur – although this is generally rare and occasionaly heavier falls may occur above 1000 metres elevation.
Is gran canaria windy in summer?
Gran Canaria is known to be extremely windy during the summer months, particularly in coastal areas such as Maspalomas and Agaete. While it can make for a pleasant sea breeze, visitors should be aware that winds can whip up sporadically throughout the day with gusts often reaching 20mph.
It's best to pack layers for warmth – although temperatures are generally warm – and factor in extra time when travelling by bike or foot. Windy conditions can make sunbathing difficult and the ocean choppier than usual so localized caution should be taken prior to swimming.
Ultimately however, Gran Canaria never fails to deliver sunshine and activity all year round creating a great destination for those seeking heat, beach days and an active holiday getaway!
How often does it rain in maspalomas?
Maspalomas in Gran Canaria, Spain is known for its warm climate and almost non-existent rain. With an average rainfall of just 0.6 inches a year, Maspalomas sees the highest levels of precipitation in December and the least amount in April and May with no rain or very low levels predicted.
The 7-day weather forecast also includes information on any rainfall patterns that are expected so travelers can plan accordingly – avoiding disappointment when it comes to packing! This favorable climate makes Maspalomas a great destination all year round, but especially from April to September where warm dry days are almost always guaranteed.
Can you swim in the sea at maspalomas?
Visitors to Maspalomas will find the calm waters of the Atlantic Ocean perfect for swimming. With an average temperature of 23°C, from June to November visitors can enjoy a comfortable swim in balmy waters.
From May, the temperatures start warming up and by July it's at its peak, a pleasant 22°C. The clean grey sand on Maspalomas beach creates a great backdrop for those wishing to take a dip as well as hosting many activities such as para-gliding or boat tours along the coast ideal for catching some rays afterwards.
With 19°C degrees even during the winter months Gran Canaria provides year round possibilities for enjoying warm seas with crystal clear depths that make it perfectly suitable for all levels of swimmers looking for some rest and relaxation in beautiful surroundings.
Is the sea water warm in gran canaria?
Gran Canaria is well known for its warm climate and inviting waters, making it an ideal beach vacation spot. The sea water in Gran Canaria can vary from 18ºC to 25ºC, depending on the season and depth of the ocean floor.
This temperature range makes this location more comfortable than other destinations with higher temperatures during certain times of year. During summer months such as August, when many visitors arrive at Gran Canaria's beaches, the water temperature is often highest due to prevailing sunny conditions from May through September that allow more warming of the surface waters throughout these warmer months.
Additionally, currents present offshore may bring upwarm patches where swimmers or sunbathers might find pleasant swimming conditions even during winter time periods. There are several factors that affect the sea temperatures of Maspalomas such as weather events like rainshowers or thunderstorms resulting in a drop in temperature but also winds or storms coming off shore which could cause some areas to have higher temeprature ranges than others on any given day.
Which is the windy side of gran canaria?
Maspalomas and Agaete on Gran Canaria are known for experiencing strong winds. The island's proximity to the Sahara desert means that certain areas, such as East Gran Canaria, can often experience windier conditions during the summer months.
In July and August, Maspalomas experiences a moderate breeze with gusts of up to 23mph and 22mph respectively. Stronger winds can be created due to the swirling of air pressure along with the warmer temperatures in these months.
Windy spots like Maspalomas are popular locations for Watersports such as Kitesurfing and Windsurfing which make use of this natural phenomenon to provide an exhilarating adrenaline rush!
What is the coolest month in gran canaria?
The coolest month in Gran Canaria is January, with an average low temperature of 60°F and a high of 69°F. Maspalomas, a popular tourist destination in Gran Canaria also experiences its coolest month at this time.
During January, the daytime temperatures reach around 19℃ and dip to 17℃ during the nighttime hours. The months between October-February tend to be the rainiest on Gran Canaria which is why most tourists opt to visit locations such as Maspalomas during these times of year for milder weather conditions and lower chances for rainfall.
Weather Forecast Maspalomas, 10 days, 14 days, 28 days.
– 10 days: The forecast for the next ten days in Maspalomas is mostly sunny, with fleeting showers. Temperatures over this period will range from 25°C to 31°C during the day, and 20°C to 24°C at night.
– 14 days: The upcoming two weeks predicts a mix of sunshine and cloud. Temperatures are expected to reach 29°C on some days with temperatures dropping slightly towards the end of this period. In addition, scattered showers may occur throughout this time frame, mainly between the hours of 8 am and 4 pm.
– 28 Days: Over the coming four weeks there will be heavy rain in parts, as well as few sunny intervals. During this time Maspalomas' temperature highs are likely to remain within 69-73 degrees Celsius while overnight lows hover around 20 degrees Celsius on average over that same period of time.
Tips for Planning a Trip to Maspalomas
It's important to check the weather forecast, average temperatures and annual rainfall for Maspalomas to decide when is the best time of year to visit.
Best time to visit
The ideal time to visit Maspalomas all year around is from July through September, with temperatures reaching an average of 25°C. This is the best time to experience the sunny climate and take advantage of outdoor activities available at Gran Canaria's beaches.
For those who prefer cooler weather, autumn and winter are good times for visiting because despite lower temperatures the area still offers a temperate climate throughout the year.
It's worth mentioning that during these colder months the sea temperature drops below 20°C, so keep in mind you may not find it as pleasant for swimming or enjoying other water sports.
Packing essentials for different seasons
When planning a trip to Maspalomas, Gran Canaria, it is essential to pack the right clothing for the current season. Accommodating Maspalomas' sub-tropical climate and warm temperatures year round can be challenging but following this list of recommended packing essentials will ensure your stay is as comfortable and enjoyable as possible:
Lightweight fabrics such as cotton or linen for maximum breathability in humid conditions – ideal for summer months.
Tops with short sleeves/sleeveless tops so you can easily adjust to warmer temperatures during day time activities – ideal even through winter months when nights are cooler and days could be hot all throughout the year.
Sunglasses & Hats both provide sufficient protection from UV rays that often times come out in high intensity during hotter days of summer season
FAQs
1. What is the climate like in Maspalomas Gran Canaria?
Maspalomas Gran Canaria enjoys a subtropical desert climate with mild winters and hot summers.
2. How long is the daytime in Maspalomas Gran Canaria?
Daytime typically lasts around 8-10 hours, varying according to season. A typical summer day will be almost 12 hours of sunlight while a winter days range between 7-8 hours of daylight.
3. What are average highs and lows throughout the year in Maspalomas Gran Canaria?
The highest temperatures occur during July and August when temperatures reach up to 28°C (82°F). The lowest temperature can dip down to 16°C (61°F) during January and February as average nighttime lows hover at about 17 °C (62°F).
4. Does it rain much in Maspaloma sGran Canaria?
Generally there is not much rainfall in this region; areas near mountains experience more intense rains giving them lush vegetation while other areas remain arid or semiarid for most months except for occasional heavy showers which mostly occur in late spring/early summer months from April – June occasionally extending into July or August .