Wow, where do I even begin? I've been in love with Maspalomas for over 20 years! It's my absolute favorite spot on Earth. The first time I visited, I was instantly smitten with its sunny beaches, playful dunes, and the friendliest people you'll ever meet.
Every year, I find myself returning, sometimes even more than once! And believe me, I've stayed in so many of its charming places. I've had the most relaxing nights at the Lopesan Costa Meloneras Resort, enjoyed the calm vibe of the H10 Playa Meloneras, and even woke up to the gorgeous sights from the Cordial Green Golf Maspalomas. Each visit and each stay give me something new to rave about.
And the best part? I've never made these trips alone. My husband and I have had the most romantic getaways here. We've strolled under the twinkling Canarian stars and had so many cherished moments by the water. With my parents, we've built memories that I hold close to my heart. And now, introducing my child to the beauty and magic of Maspalomas? It's been a dream come true!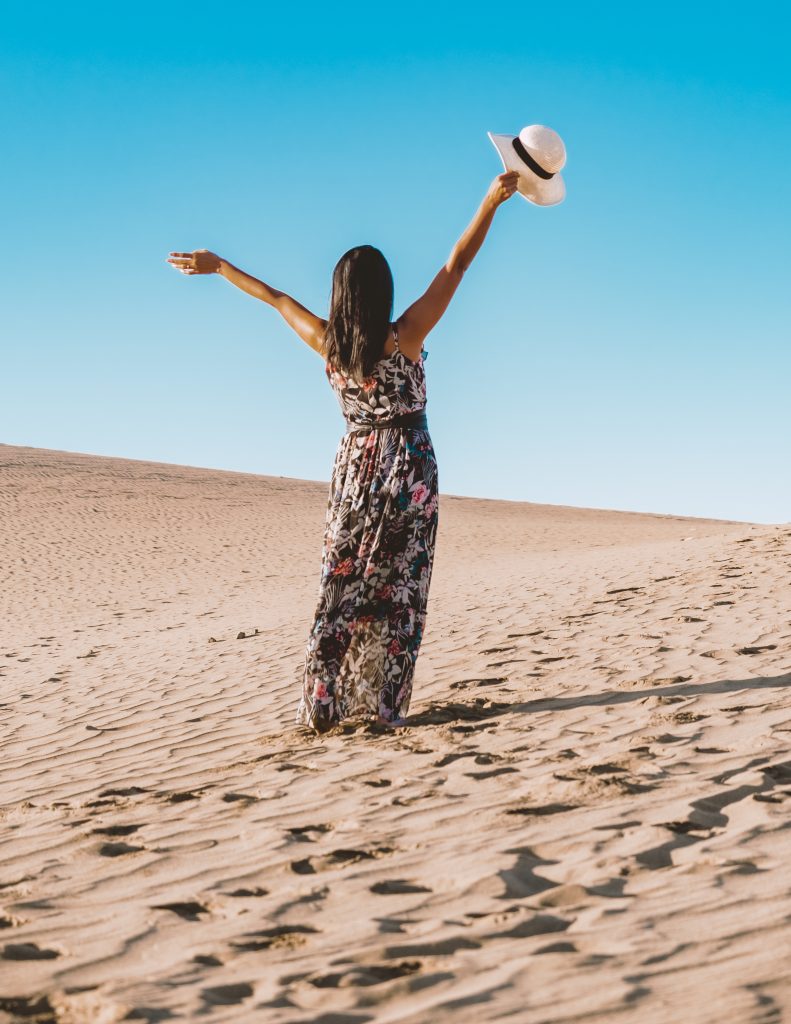 Honestly, Maspalomas is more than just a travel destination for me. It's a place that feels like home, full of adventures and stories. Can't wait for my next visit!
Oh, and the most thrilling part for me right now? Sharing all my Maspalomas secrets with you! Over the years, I've discovered hidden gems, tasted the best local dishes, and found the coolest spots that aren't always on the typical tourist radar. I'm bursting with excitement at the thought of you exploring my favorite places and maybe, just maybe, falling in love with Maspalomas just like I did.  I've got heaps of recommendations up my sleeve. Let's dive into this sunny paradise together!