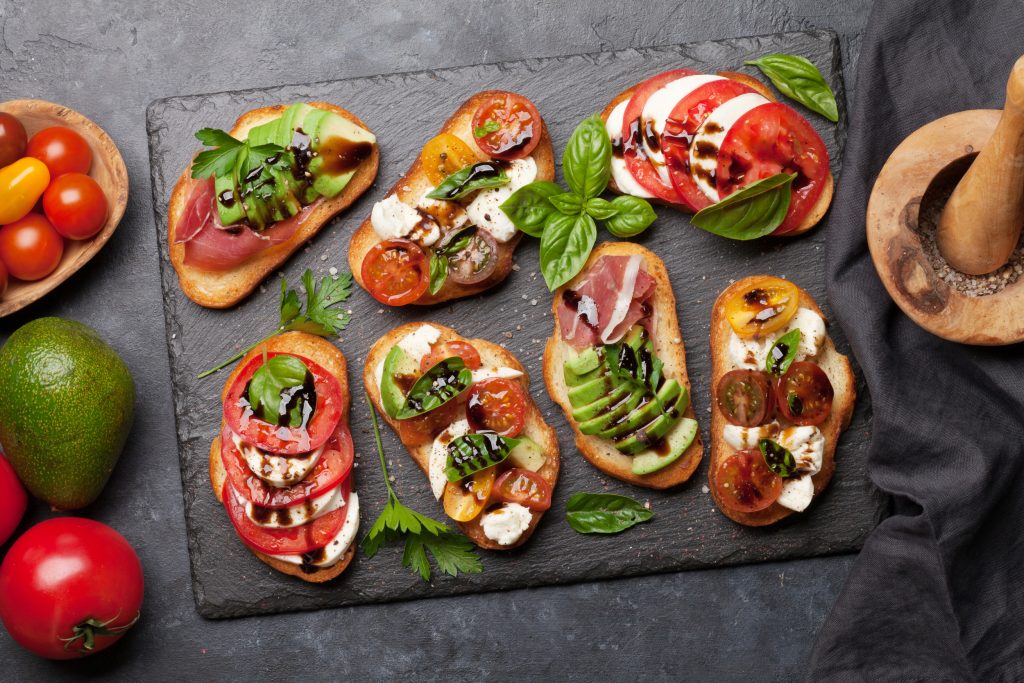 Here are some of the amazing restaurants in and near Maspalomas
Restaurants in  Maspalomas
El Senador
Situated on the beachfront of Playa del Ingles next to Hotel Faro, El Senador is a top-rated Maspalomas restaurant serving up international, Mediterranean, and Canarian cuisine. Known for its delicious seafood dishes as well as succulent cuts of steak and juicy chicken skewers, this eatery ensures there's something for everyone on their menu.
Tourists frequent here due to its tranquil ambiance and friendly service – perfect for enjoying an evening meal with views overlooking the ocean. Make sure you sample some of their signature paella dishes before you go!
Samsara
If you're looking for a unique and romantic experience with delicious food, then look no further than Samsara. This incredible restaurant is situated in the popular tourist town of Maspalomas which sits in Gran Canaria's South.
Diners rave about their fusion cuisine from around the world, but particularly its Indian-influenced dishes that make every meal something extra special. The atmosphere here is warm and inviting – perfect to enjoy with your partner or as part of a night out with friends! And if you want to get an even better view of beautiful Maspalomas beach while dining, there are outside tables available too.
From starters such as tandoori fish tails to main courses like stir fried vegetable curries – everything comes up sophistically flavorful at Samsara! Whether it's date night or family time, this standout spot among restaurants maspalomas will not disappoint.
Restaurante Abrasa
As one of the highest-rated establishments in Maspalomas, Restaurante Abrasa is an exciting place to visit for any food lover. It enjoys a 4.5 out of 5 rating on Tripadvisor and is ranked #25 out of 566 restaurants in Maspalomas.
This makes it the perfect pitstop whilst exploring all that this beautiful location has to offer, whether you seek plush romantic dinners for two or simply want to grab a quick lunch with friends.
To guarantee top quality dishes every time, all ingredients are sourced locally whenever possible from trusted surrounding suppliers. What's more, renowned experts such as Sven Moragues have touted Abrasa's excellence amongst other gourmet havens in the district; ensuring everyone can enjoy their very own delicious dining experience!
BOHO Beach Lounge Meloneras
is a restaurant located in Maspalomas offering beachfront dining and stunning views of the Atlantic Ocean. It also has a bar and terrace for a variety of experiences, plus offers association with some of the best restaurants in Maspalomas including Blue Marlin Ibiza Sky Lounge and Velero Casa Antonio.
BOHO Beach Lounge Meloneras is situated on the sand of Maspalomas Beach so guests are sure to have an unforgettable experience here! The nearby area also provides plenty more options such as K1 food&lounge or Cafe del Mar Meloneras for further exploration.
El Oasis Tapas y Cócteles
Situated in the heart of Maspalomas, El Oasis Tapas y Cócteles is regarded as one of the best restaurants in town. The restaurant has been praised for its excellent food and service by many customers throughout the years.
With a wide selection of tapas including cooked tapas, fish, and beef dishes that are very popular among locals and visitors alike; it is no wonder why this place remains packed most times.
The signature dish at El Oasis Tapas y Cócteles is their delicious Good Che – a must-try authentic Spanish delicacy! If you're looking to kick back some drinks with your meal then you'll be pleased to know that they also have an extensive selection of Sangria, wine, or beer available to complement your experience here.
Borneo
Known one of the best restaurants in Maspalomas, Borneo is a must-visit dining destination. It specializes in Asian fusion cuisine and provides a diverse menu that caters to different tastes and palettes.
Its exceptional quality of food and presentation have made it highly lauded by locals and tourists alike. Sitting atop a privileged location, very possibly close to Maspalomas beach, diners can enjoy views overlooking the vast ocean with their meals – making for an even more special evening out! Enjoy some delicious internationally inspired dishes from all across Asia at Borneo restaurant while taking in stunning coastal views!
Restaurante A Gaudi by Patrick Hartl
If you're looking for a unique and memorable dining experience, look no further than Restaurante A Gaudi by Patrick Hartl. Located in Calle Cuba, 3, Maspalomas, Gran Canaria, it is considered one of the best restaurants in Maspalomas.
Diners enjoy classic Food that has been crafted with expertise and imagination influenced from all parts of the world. Apart from its scrumptious menu options, this restaurant has & knows how to make your evening better with its slow food concept which uses natural ingredients without any preservatives limit wastage as much as possible; combined with ambience excellent impeccable attention to service – making dinner at A Gaudi an unforgettable affair! Make sure you pay this hidden gem a visit while on your holiday – you won't regret it!
Allende 22º
When it comes to delicious and creative Spanish fusion cuisine, Allende 22º is one of the top restaurants in Maspalomas. With 1462 unbiased reviews on TripAdvisor and a rating of 4.5 out of 5 stars, the restaurant is popular among both locals and tourists looking for flavorful dishes with a unique twist.
The menu offers a wide selection of traditional Spanish dished blended with international flavors – from Paella Valenciana to Tandoori Salmon with Muskit Rice – plus delightful homemade desserts like Apple Strudel or Crème Brulee.
Its emphasis on fresh ingredients has made it one of the most favorite eateries around Playa del Schwimmbad area that attracts countless visitors every day. There's also an extensive wine list which makes this place even more special per night delight!
Umiaya
Umiaya is one of the top restaurants in Maspalomas, Gran Canaria, and it's easy to see why. Found at #131 on Trip Advisor's list of 565 restaurants in Maspalomas with a 4.5 rating out of 5 stars, Umiaya has proved itself as a must-visit restaurant for tourists.
With an extensive menu offering various dining options ranging from seafood and steaks to creative burgers or stellar sushi dishes Umiaya promises to please all palates! Whether you're looking for fine dining experiences or after some delicious cheap eats — this eatery has got both covered.
And not only does their food come highly recommended but they also offer outdoor seating so you can enjoy stunning sunset views while tasting meals prepared by passionate chefs who put great emphasis on creating unique culinary delights that are sure to leave you wanting more! So start planning your visit today – satisfy your taste buds in style with a delightful meal at Umiaya!
Unique Dining Experiences
El Senador on the beach
En El Senador, you'll find a beachfront restaurant that allows you to experience Maspalomas' coastal atmosphere. The restaurant has been ranked #505 out of 565 restaurants in Maspalomas on TripAdvisor, and offers an international mix of Mediterranean and Canarian food combined with warm hospitality.
The restaurant is most well-known for its seafood dishes, as well as its delicious rice dishes and the fantastic views it provides. Despite some mixed reviews garnered over the years, many people still turn to El Senador for their favourite meals – be sure to try one of favourites such as paella or grilled sea bream.
Whether it's a romantic dinner or lunch on bright summer day – let yourself be spoilt at this beach front gem!
Samsara for a romantic dinner
Samsara is an oasis of tranquillity in the vibrant city centre of Maspalomas, and it's ranked #62 out of 565 restaurants in the area. This makes Samsara one of the most popular and well-loved establishments for a romantic night out with your partner or friends.
Its focus on Asian fusion cuisine only adds to its allure; indulging in classic dishes like sushi, Pad Thai, pork gyoza dumplings and miso black cod as you admire stunning views across Playa del Ingles.
Its menu changes regularly throughout the year to keep things fresh but don't worry – whatever time you go there will be something exciting waiting for you! The interior exudes romance too; muted ambient lighting sets the mood while comfortable seating affords moments for conversation and laughter with loved ones.
BOHO Beach Lounge for great views
Located on the sand of Maspalomas Beach, BOHO Beach Lounge is one of the best places to go if you're looking for stunning views and a unique dining experience. Not only does this stylish restaurant offer exquisite cuisine, they also have an extensive cocktail list accompanied by a magnificent terrace view.
Whether you want to relax with classic Spanish tapas or drinks while watching the sunsetting over the beach, or enjoy creative dishes inspired by international cuisines and flavours combined with global ingredients – BOHO Beach Lounge has something for everyone.
One thing is certain – admirers of style won't be disappointed at BOHO's chic yet cozy atmosphere!
International Restaurants in  Maspalomas
Italian at Cacao
If you're looking for a great Italian restaurant in Maspalomas, then I highly recommend the charming and cozy Italian at Cacao. Sitting right on the beachfront of Playa del Ingles, this delightful restaurant truly has something for everyone.
Inside this family-run establishment, visitors can experience an incredible fusion of cuisines from all over the world including Filipino dishes, Indonesian classics, traditional Italian favorites and even some German specialties.
With an impressive variety of menu options ranging from pizzas to Mediterranean plates and contemporary European recipes there is guaranteed to be something that tickles your tastebuds! Plus they boast a rating of 245 on popular review platforms – meaning you know it's worth your time! Particularly well known are their made-to-order fresh pastas tossed with succulent seafood which makes for an exquisite dinner option.
Sushi at Sushi Crazy
Sushi Crazy is considered the best sushi restaurant in Maspalomas, so if you've got a craving for some high-quality seafood when visiting Gran Canaria, this spot should definitely be on your itinerary.
Located 7.7 miles away from the island's capital city it's not too far out of reach, and well worth making the trip for an unforgettable experience. Sushi Crazy serves up delectable dishes that any sushi lover would enjoy; their menu celebrates classic Japanese cuisine alongside unique twists like spicy tuna maki rolls and aburi salmon nigiri.
This mouth-watering food isn't just enjoyed by locals either: tourists often flock here for its reputation as one of the top places to sample authentic sushi in Maspalomas.
Chinese at Chino Dragón
Chino Dragon is a unique culinary experience in Maspalomas, situated in San Bartolome de Tirajana. This restaurant specializes in Chinese cuisine and it has quickly become associated with the international and Mediterranean culinary scene here.
With an impressive array of dishes to choose from including seafood, sushi and Asian spices, Chino Dragon offers something for everyone. Plus, its popularity can be seen through the many positive reviews on Tripadvisor – with an average rating of 4 out of 5 stars! Not only that but according to Tripadvisor rankings it's currently showing as number 427 out 678 restaurants in San Bartolome de Tirajana – so you know it's definitely worth checking out if you're looking for an exquisite Chinese dining experience while visiting Maspalomas!
Outdoor Restaurants in Maspalomas
Lovin' Food
Located in the heart of Playa del Ingles, Lovin' Food is a popular restaurant that offers delicious Mediterranean fare with an excellent view of the sea. With five stars on TripAdvisor and ranking as number one out of 296 restaurants in playa del ingles, Lovin Food attracts tourists from all walks of life to sample their menu which includes a variety of fresh fish and seafood dishes prepared with local ingredients.
The outdoor terrace seating provides stunning views overlooking the ocean—perfect for special occasions or romantic dinners. And don't forget to try their specialty dish: Lobster Paella! Whether you are looking for fantastic service, succulent meals or beautiful surroundings, there's no better option than Lovin' Food.
La Guagua Blanca
La Guagua Blanca is a highly-rated Italian restaurant in Maspalomas, according to Tripadvisor reviews. This popular venue boasts a fabulous setting and gorgeous food which visitors have praised for its quality, service and value.
It offers diners a menu full of delicious Mediterranean dishes accompanied by live music from talented local musicians providing an unforgettable dining experience that will be sure to satisfy even the most discerning customer.
As if all this weren't enough, La Guagua Blanca also welcomes customers to book tables ahead of time so you can guarantee your place here at one of Maspalomas' top restaurants!
El Picoteo Maspalomas Tavern
El Picoteo Maspalomas Tavern is a restaurant located in Maspalomas, renowned for offering outdoor dining options alongside serving delicious Spanish tapas and authentic dishes. The atmosphere inside the restaurant is truly appealing with its warm ambiance and tasteful décor.
Travellers come to El Picoteo for the quality of service and excellent food made from locally sourced ingredients. It has received positive reviews on Tripadvisor, boasting an impressive rating of 4.5 out of 5 stars – making it one of the best restaurants in Maspalomas! Some reviewers expressed that they had enjoyed their time there immensely as it's a great place to sit outside while enjoying your meal surrounded by stunning views even though there are not many crazy attractions nearby like other places such as Playa del Ingles beachfront restaurants or Nomad Gastro Market.
Whether you're looking for ostrich steak, mussels in garlic sauce or chuletón de ternera (beef rib steak) – El Picoteo will have something special to offer you so why wait?.
Tapas restaurants Maspalomas
Tapas restaurants have become a popular dining experience in Maspalomas. Tapas is the Spanish tradition of small savory dishes – think bite-size cuts of chorizo, olives and platanos fritos.
It allows tourists to enjoy multiple different flavors and textures at once, often accompanied with a glass of wine or sangria. A few highly recommended tapas restaurants include Wapa Tapa, El Bistro Tapas Bar and New Rustico Maspalomas.
These can offer an excellent way to sample authentic local cuisine without having to commit to a full main course meal – ideal for anyone feeling peckish after sightseeing! Take advantage of this unique part of Spanish culture during your stay in Maspalomas!
Italian restaurants maspalomas
Maspalomas is known for its stunning beaches, warm climate and vibrant nightlife. What many visitors don't know, however, is that the city has some of the best Italian food to be found anywhere in Europe.
Lovin' Food, VIP Pizza, Cacao, MammaChef and Piccola Italia offer incomparable Mediterranean and European cuisines with delicious pizzas and pasta dishes. Lovin' Food provides a relaxed atmosphere which makes it perfect as either a romantic dinner setting or an evening out with friends.
While VIP Pizza's menu covers both traditional Italian classics such as calzones and also more creative dishes like chicken parmigiana fresh off the wood-fired oven grill! Moreover at Cacao you can enjoy traditional Neapolitan pizzas combined with international flavors all made from fresh ingredients sourced locally while being spoilt by excellent views of Maspalomas Beachfront.
Steak Restaurants Maspalomas
If you're looking for a fine steak restaurant in Maspalomas, then look no further. Here are some options to satisfy every craving and tantalize your taste buds. El Guanche Grill is one of the top steakhouses in both Maspalomas and near Playa del Inglés, consisitently receiving rave reviews from visitors who come for their delicious food and excellent service.
56º Restaurant & Grill has also proved popular with tourists seeking good quality steak meals nearby the seaside resort of Playa del Inglés as well. Additionally, Restaurante Churrasco is another great option to consider when dining out for dinner or lunch in Maspalomas; this restaurant is especially famous for its succulent steaks served alongside seasoned wedges.
If you want to find other recommended steakhouse restaurants in Maspalomas use TheFork platform which can help select the best place according to your preferences quickly and easily.
Restaurants Playa del ingles
Playa del Inglés offers a wide variety of dining experiences for tourists. The El Churrasco, Restaurante Deliciosa Marta and Restaurante La Marinera are some of the top recommended places to eat in Playa del Ingles, while Holiday World NOMAD, Aloha Hamburger Bar, Calma café, K1 Food & Lounge and Dunna Restaurant are popular spots in the area.
For more upscale options there's also Insólito Bistró Playa del Inglés which is known for its fine seafood dishes; BOHO Beach Lounge Meloneras is great for views from its terrace during sunset; or El Oasis Tapas y where you can enjoy creative tapas.
Foreign cuisine fans will find plenty to choose from too – Cacao has classic Italian dishes; Sushi Crazy serves affordable sushi; and Chino Dragón brings traditional Chinese flavors all the way to Maspalomas!
Restaurant maspalomas seafood / fish
If you're looking for the best seafood restaurants in Maspalomas, look no further than Grill Costa Mar, Velero Casa Antonio and Las Caracolas de Amadores. This trio of popular spots offer up the freshest catch of the day with an array of fresh fish dishes.
For a more authentic dining experience, Liagora Canarias in Castillo del Romeral provides an excellent range of classic fish and seafood recipes from around Gran Canaria's coastlines.
Further inland is El Senador where you can sample both Mediterranean and Canarian cuisine including delicious paellas made with freshly caught seafood – all perfectly paired with their selection of wines!
Chinese / asian restaurants maspalomas
In Maspalomas, there are some truly fantastic Chinese and Asian restaurants to enjoy. For a unique dining experience, Palacio Chino has you covered, with delicious dishes like Peking Duck and Dim Sum as well as an extensive menu of Sichuan Cuisine favorites.
Restaurante Jade Garden is another top option when it comes to authentic Chinese food – their specialties include Yangzhou Fried Rice and Orange Chicken. If Vietnamese cuisine is more your style then Restaurante Gran Asia is the place for you; go for their excellent pho or banh mi sandwiches! Other noteworthy establishments include Bamboo Garden, Sawadee Meloneras, Sawadee Thairestaurant & Bar which offers classic Thai dishes such as green curry and spicy salads paired with elegant wines and beers.
Last but not least, Dayana provides the perfect ambiance for a romantic dinner while Sawadee Playa del Inglés specializes in wholesome vegan eats bursting with flavors from across Southeast Asia.
Indian restaurant maspalomas gran canaria
Delhi Darbar is one of the most popular Indian restaurants in both Playa del Ingles and Maspalomas, Gran Canaria. Considered by many locals and visitors to be a hidden gem, Delhi Darbar offers an enjoyable dining experience featuring traditional Punjabi flavours with a modern twist.
The restaurant has a welcoming ambiance enhanced by its spacious interior which includes family-style seating along with intimate dinner tables for couples or smaller groups. Recommended dishes include the Butter Chicken Masala, vegetable samosas, naan breads made fresh onsite and assorted desserts like Kheer (Indo-Pak rice pudding).
For those seeking out authentic Indian cuisine in Gran Canaria, Delhi Darbar should definitely be at the top of your list!